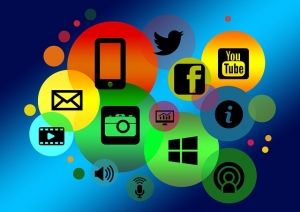 Does a company actually need a website? In today's business world a website is essential. Any legitimate business will and should have a website. Having a presence on the web is another form of validation and status for a business. Consumers do more research than ever, before purchasing goods or services. This research is almost 100% done by searching the web. If your company does not have a website then the consumer will assume several things. One is that your company cannot afford a website. Another is that your company is too new and simply hasn't purchased one. One more reason is that the age of the ownership is older and simply hasn't moved forward with "The times". In any of the cases mentioned, it looks bad for the company.
We offer entry level websites to get your company moving forward with "The Times". This is often times the best solution for new startup companies.
If your company is ready to start utilizing a website to generate leads and to help communicate with clientele we offer fully SEO (Search Engine Optimization) optimized websites that tie in with social media. Social media is key to SEO and we offer services to help you utilize these tools to their fullest.
If your company is more established and your website needs a fresh look, we offer overhauls. This is where we move you to the latest and most advanced platform and fully redesign your website from the ground up.
Graphics design is another service we offer. When you need a logo designed or existing one reworked we can do this in house. We also design top banners and can incorporate any element of your company into a banner or logo.
Hosting is another key component in company websites. Hosting is how everyone is able to view your website. If a website is hosted with a poor host, then the website may go down frequently or become slow enough to drive away viewers. We use state of the art cloud based servers with direct access to the back bone of the internet. This provides fast and stable access to your viewers.
Don't hesitate to get your website designed today, contact us now.